CLICK HERE to learn more about our Enhanced Cleaning and Disinfecting Services.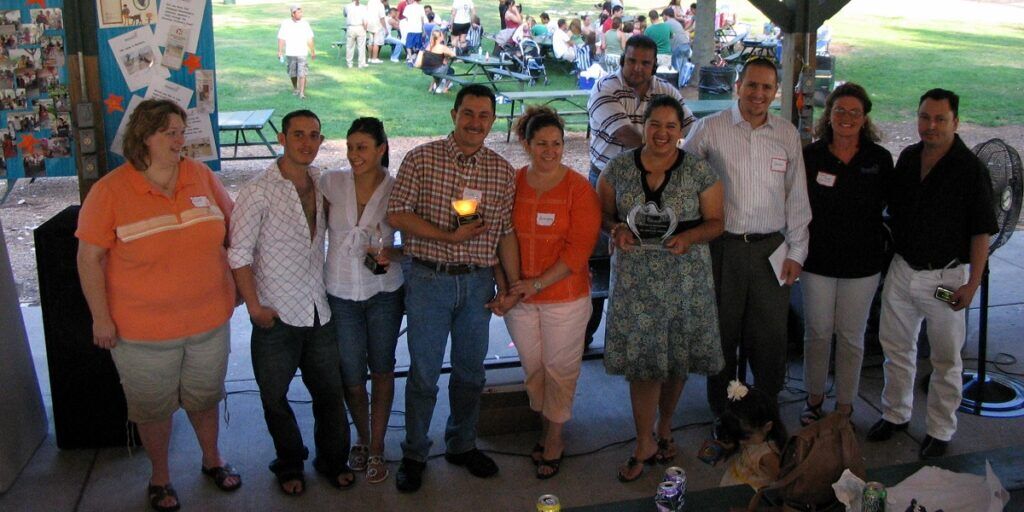 Our people are our biggest asset and the vast majority of both our employees as well as our many independent partner service providers have been with us for many, many years. How does AMS retain staff in a world where the average attrition rate for our industry is over 300% a year? Treating our team members with respect, offering career path opportunities, providing a decent living wage, outstanding benefits and emphasizing how valuable they are to our team has definitely made a difference. AMS consistently rates 4.5 out of 5 stars as a great place to work.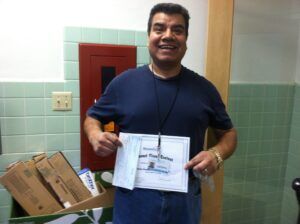 Everyone out there claims to carefully screen and train their staff, but AMS had our HR hiring policies and practices independently third party audited by our industry's highest association ISSA and the result was that we earned 100 out of 100 for our outstanding hiring, training practices and retention programs for the past four years straight. We believe that training is ongoing and includes both classroom time, field training and we set up periodic reviews as well as our Spot On Appreciation recognitions with our team members to ensure job satisfaction and professionalism at all times. Happy employees = Happy Customers!
In addition to our own internal employees that perform the onsite services at our customers' businesses, AMS also utilizes the services of select Independent partner service providers that work under contract, and our management oversight. Most of them have been with us an average of 15+ years. The result is that AMS is able to navigate today's staffing shortages with qualified, vested independent partners without compromising quality. AMS management team regularly visits our customer work sites to inspect quality, and touch base with our crews and customers. Our managed services means you can focus on your core business day in and day out without distraction.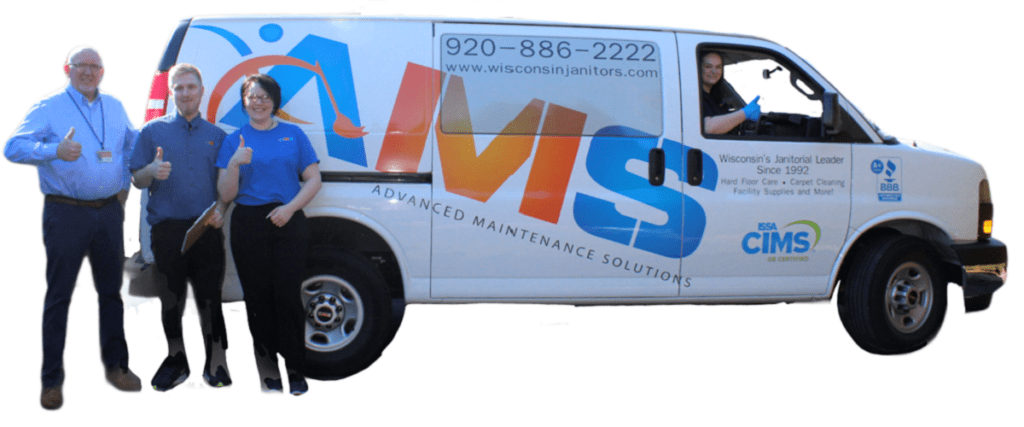 AMS is also firmly committed to being a Equal Opportunity Employer. Inclusion is how we unleash the power of diversity. We strive to foster belonging and empowerment at work. We listen and engage with our diverse communities. And we value teamwork with our diverse suppliers.
CLICK HERE to learn more about our Enhanced Cleaning and Disinfecting Services.

Advanced Maintenance Solutions, LLC
1555 S. Commercial Drive
Neenah
,
WI
54956
Office: (920) 886-2222
Email us! info@wisconsinjanitors.com