CLICK HERE to learn more about our Enhanced Cleaning and Disinfecting Services.
Enhanced Cleaning and Disinfection
We have you covered like no one else.
When you need peace of mind—whether for yourself, your employees, or your customers—we've got you covered. More and more businesses are recognizing the importance of cleaning for health and productivity and understand the impact that employee absence due to illness has on their bottom line.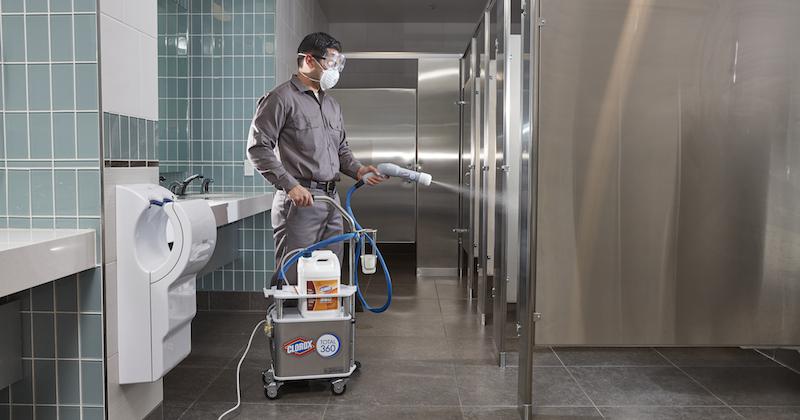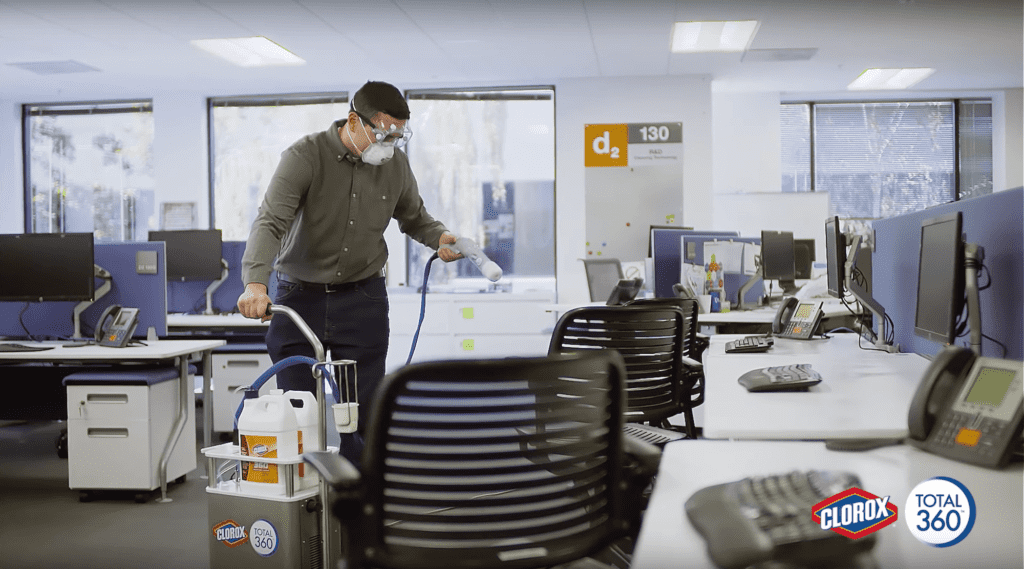 AMS has long understood how critical cleanliness and sanitation are at our customers' facilities and take our responsibility seriously. Our staff utilizes quality hospital-grade disinfectants, HEPA vacuums and provides continuous training to our teams on utilizing proper cleaning practices to avoid cross-contamination.
To be most effective against viruses, like SARS-CoV-2 (aka Covid-19), the CDC recommends cleaning a surface first, to remove excess dirt and debris, and then disinfecting that surface. with a product from List N: Disinfectants for use against SARs-CoV-2.
As a CIMS-GB Certified company, we are experts in cleaning and disinfecting all types of businesses and buildings. You can trust that we can create a plan to help make your facilities safer for your employees and guests.
There are many products and services we can provide to you for the health and wellbeing of your business:
All-purpose "create-your-own" cleaning system, which includes perforated dry cloths for adding disinfectants and sanitizers, and storage buckets w/dispensing lids to prevent cross-contamination.

Stabilized ready-to-use all-purpose disinfectant and sanitizing solutions, for use on their own or with the wiping system.
Clorox® Total 360® Electrostatic Disinfection System which utilizes three different solutions, all EPA-registered and CDC approved for use against SARS-CoV-2, the virus that causes COVID-19, based on the EPA's Emerging Viral Pathogen Policy.
Enhanced Cleaning and Disinfection with the Clorox® Total 360® System Electrostatic Sprayer
In addition to traditional sanitizing services, we also are proud to offer the Clorox® Total 360® System—the ultimate disinfection solution that helps keep your facility healthier while saving you money by improving labor efficiency. It's a powerful tool in our arsenal against viruses and pathogens. Watch the included video to learn more about the sanitation power provided to our customers when they include the Clorox® Total 360® System as part of their cleaning package.
Additional Resources:
To learn more about the CDC guidelines for disinfecting, CLICK HERE.
Advanced Maintenance Solutions Electrostatic Disinfection Packet (PDF): CLICK HERE
Clorox Commercial Solutions® video: CLICK HERE
Latest Coronavirus News: CLICK HERE
CLICK HERE to learn more about our Enhanced Cleaning and Disinfecting Services.

Advanced Maintenance Solutions, LLC
1555 S. Commercial Drive
Neenah
,
WI
54956
Office: (920) 886-2222
Email us! info@wisconsinjanitors.com